A few weeks ago I went to San Diego with some friends to celebrate a bachelorette party. San Diego is a perfect spot for a girls trip because it's beautiful and the night life is very active.
Where to Stay
If you're heading to San Diego to be social and head out at night time, you'll definitely want to stay near downtown San Diego. It is easy to walk places or call an Uber or cab to get around.
Marriott
I'm a big fan of staying at Marriott hotels, they're great quality and they have an excellent loyalty program. Stay close to all the downtown action at the Marriott in the Gaslamp District and grab a drink at the rooftop bar (makes for great pictures)! Or stay at the Marriott Marquis & Marina with the beautiful outdoor pools and views of the harbor and the bay! Another beautiful option is staying at the Coronado Island Resort & Spa!
Sheraton
Another beautiful hotel to stay at in San Diego is the Sheraton San Diego Hotel & Marina. With views of the water and it's luxurious amenities, the Sheraton is a great choice!
AirBNB
We stayed at this AirBNB, it's perfect for a large group and is conveniently located steps away from Petco Park and only a short walk to the Gaslamp District! The bathroom looked like something you'd see at a spa! There's a pool table and an outside patio area to hang out. And our host was very responsive and helpful! Highly recommend this place, and definitely plan to come here again! Get $40 off your first stay with AirBNB here!
What to Do
Seaport Village
Definitely head to Seaport Village during your stay in San Diego. It's a great place to walk around and do some souvenir shopping. See my blog post here about Sinfulicious Bodycare, a great custom body care shop in Seaport Village. Grab some lunch, and a margarita, and walk around.
Dining Cruise
Flagship Cruises & Events offers a variety of dinner, sightseeing, and whale watching cruises. Enjoy some food, cocktails, and some of the best sights of San Diego from the water! Hornblower is another option for a dinner or cocktail cruise!
Tip: Purchase tickets on Groupon (San Diego dinner cruises linked here) to save money!
Play in the Bay
Depending on the weather, I highly recommend getting on the water. You can rent a variety of boats, jetskis, kayaks, or stand up paddle boards at either Luxury Jet Ski Rentals or Seaforth Boat Rental.
Beach
One of the best things to do in San Diego is relax on one of the many beaches. Grab a book (see my post here about the ultimate list of books to read this summer) and head to the beach to relax, go surfing or play beach volleyball. Or rent a bike and ride along the beach paths and get some exercise in while enjoying the nice weather.
Bike Tour
A great way to explore this beautiful city is to rent a bike and ride around San Diego, going to popular beaches and historic areas or take a bike tour with Bike and Kayak Tours.
Padres game
If you're a baseball fan, head to Petco Park and catch a game! If you're into stadium tours, or you're just trying to see your favorite team play at every stadium, Petco Park is a beautiful place to watch a game.
Snorkeling/paddle boarding/kayaking
Another great way to get on the water and have a fun trip is to head to La Jolla Kayak to take a guided kayaking, snorkeling, bike, or whale watching tour.
Other Options:
Bike and Kayak Tours (snorkeling, kayak, bike, SUP)
Snorkel San Diego (snorkeling, scuba diving)
San Diego Zoo
A trip to the zoo is always a great idea, especially when in San Diego! You can visit the San Diego Zoo or the Safari Park.
USS Midway Museum
Taking a self guided tour narrated by sailors at the USS Midway Museum. Explore life at sea aboard one of America's longest serving aircraft carriers.
Tip: You save $2/ticket if you purchase online (prices/purchase link can be found here)
Surfing
Rent or bring your surfboard and go surfing at one of the many beaches in San Diego. When I was younger, I took a surf camp through Surf Diva. They offer camps as well as private lessons and they have everything you will need to go surfing!
Sea World
Another must visit place when in San Diego, Sea World is sure to be a fun filled day for the whole family. One of my favorite memories growing up is getting to swim with the dolphins, where I got to go behind the scenes and help with daily training and animal care activities.
Where to Eat
Duke's La Jolla
Definitely head up to La Jolla and eat at Duke's. The restaurant features beautiful views, tasty drinks, and delicious food!
Davanti Enoteca
Located in Little Italy, Davanti Enoteca is an Italian restaurant with 4 stars on Yelp and over 1,300 reviews! The food is delicious, the service is quick, and the restaurant has a great, lively atmosphere.
San Diego Pier Cafe
I highly recommend grabbing lunch at the Pier Cafe in Seaport Village. The restaurant is right on the water, so you have an amazing view while you eat. The drinks and food were delicious!
Buon Appetito
Another highly rated Italian restaurant on Yelp, 4 stars with over 1,700 reviews. Also located in Little Italy, Buon Appetito offers great food and service.
Nightlife
If you're interested in going out at night, definitely head to the Gaslamp District in the heart of downtown San Diego. There are so many bars all within walking distance from one another. San Diego has a very active night life.
Coyote Ugly
It might sound like a country bar, but it plays a variety of music all night long. This was a great place to go for a bachelorette party! The atmosphere was fun, the bartenders were great, and there was a dance competition.
Moonshine Flats
Another fun bar, but definitely more country themed. It is huge inside and usually pretty busy, but there are several different bars inside to buy drinks from.
The Beachcomber
In Cahoots
Have you been to San Diego before? What's your favorite thing to do when you're there?
Sign Up to the Newsletter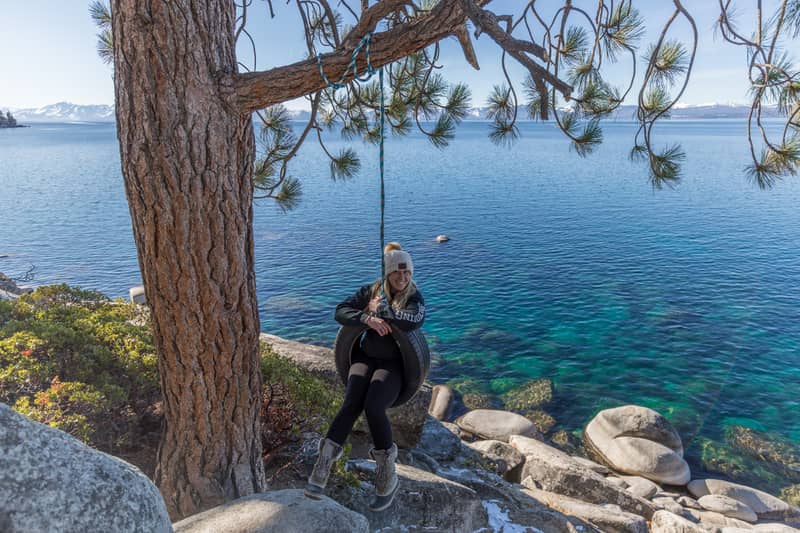 Subscribe to receive the latest content and new travel guides!