Alaska is the largest state in the United States and definitely one of the most beautiful. It is known for it's diverse terrain and abundance of wildlife. It is home to Denali, the tallest mountain peak in North America at 20,310 ft. Fairbanks, Alaska is a beautiful and very diverse… It is best known for it's location for viewing the Northern Lights.
When to Visit Fairbanks
The weather and seasons are quite different in Fairbanks from the rest of the United States. Due to it's geographical location, the solstices are extreme meaning long days of sunlight in the summer and long nights of darkness in the winter.
Summer (June-August)
Also known as the Land of the Midnight Sun, Alaska's summers are full of daylight with plenty of opportunity outdoor activities. If your goal is to get outside and explore, you definitely want to visit in the summer. The long hours of daylight are ideal for packing a lot of activities into your days. You can expect temperatures in the 60s-70s. Just remember that the weather can still a bit unpredictable so you may still experience cold, overcast, or rainy days. Summer is the peak season to visit Alaska so you will find higher prices and more crowds.
Tip: Don't forget to pack sunscreen and bug spray!
Fall (September-November)
Fall is a beautiful time to visit Fairbanks as the temperatures drop and the days get shorter. The leaves begin to change and make for gorgeous scenery. You can also start seeing the Northern Lights while the weather isn't as cold yet. As the tourist season slows, accommodation rates will drop but many businesses close for the winter or their hours change.
Winter (December-March)
Winters are cold and dark, but they are ideal for viewing the Northern Lights. The off season offers better accommodation rates, but keep in mind that many businesses close for the winter or have limited hours. March is kind of the shoulder season and it's a great time to visit because the days are getting longer, the weather isn't as cold, and you can still see the Northern Lights.
See pictures from my trip to Fairbanks in March 2018.
Spring (April-May)
There is often still snow and cold temperatures in spring, but with increasing daylight the days are more "normal". There's enough daylight to plan some outdoor activities. And you can still catch some Northern Lights in the spring!
If you're planning to see the Northern Lights, plan your trip between October and March for best viewing opportunities. Use the Aurora Tracker on the Explore Fairbanks website to check the Aurora Forecast before and during your trip. Many hotels offer wake up calls when the lights are present at night. If you're trying to visit Fairbanks on a budget, go during the off or shoulder seasons, between October and May.
Where to Stay in Fairbanks
There are plenty of options for hotels in Fairbanks.
When I first visited Fairbanks, I stayed here at the Hampton Inn & Suites. Offers complimentary breakfast and a free shuttle to and from the airport, but if it's not running or you don't want to wait, a cab ride to the airport is about $25. Notice: I did have to sign a waiver warning me not to leave money or valuables in our room and that the hotel provided a safe in the lobby to secure valuables.
Price Range: $$$
This hotel sits right on the Chena River in Fairbanks. It is only open mid-May to mid-September, but if offers private cottages along the banks of the river. Each cottage is detached and has its own private deck and a view of the Chena River.
Price Range: $$$
Price Range: $$$
This quaint little hotel is right in downtown Fairbanks. It is open mid-May to mid-September.
Price Range: $$
Price Range: $
Another great option for staying in Fairbanks is AirBNB. Get $40 off your first stay with AirBNB here!
Price Range: $-$$$
More resorts and hotels are listed on the Alaska.org website here, but I only listed the hotels which we considered and the one we actually stayed at.
Getting Around Fairbanks
Renting a car is your best option for getting around Fairbanks. You can get around downtown Fairbanks easily by taxi, however most activities and tourist spots are spread out and will require driving.
Where to Eat in Fairbanks
Japanese food in a great atmosphere
Open mid-May to mid-September nightly for a very authentic Alaskan dinner
Open daily offering delicious freshly made bread, sandwiches, and sweets. They sell breakfast sandwiches as well, making this a great place for breakfast or lunch!
Fine Alaskan style dining. Great selection of Alaskan seafood, steaks, and locally grown herbs. The restaurant has an outside deck and also offers brunch on Sundays. Open year round but with limited hours in the winter. See their hours here.
Fine dining featuring modern Alaskan cuisine with indoor and outdoor sitting right along the Chena River. The restaurant is located at the River's Edge Resort and is open from mid-May to mid-September. They also offer a breakfast buffet to start your day before exploring Fairbanks.
This is actually outside of Fairbanks, but worth the trip! I recommend stopping here on your way back from hiking in Denali National Park. There is also a replica of the bus that Christopher McCandless lived in outside.
Sports bar and restaurant.
"America's Northern Most Brewing Company" – pub and restaurant.
I'm not personally a fan of Thai food but my friend who lives in Fairbanks says it's amazing!
Sushi
Things to Do in Fairbanks
Our cab driver told us this is a must see place when visiting Fairbanks. It's on our list for next time since we didn't have the time to go this trip!
Located about 20 minutes outside of Fairbanks, Chena Lakes is a great spot to visit in the summer. The campgrounds offer a variety of family friendly activities – hiking, volleyball courts, fishing, picnic tables, as well as canoes, kayaks, and paddle boats that can be rented for a small fee.
It's also a great spot to go ice fishing in the winter!
Take a walk with the reindeer at running reindeer ranch! Make a reservation as this is their home.
The same cab driver also told us that the Museum of the North, located on the UAF campus, is a really fascinating place to visit. Again we didn't have time so I'm also adding this to the list for next time! For more information about the exhibits, hours, and prices, visit the Museum of the North site here!
Ice Sculpture World Championships
Every year, Fairbanks hosts the Ice Sculpture World Championships. The sculptures are amazing! Head to the Ice Sculpture Park Ice Alaska (visit them on Facebook here) and see the amazing ice creations. It's really interesting to watch people making their sculptures!
Home of the Fairbanks Convention & Visitors Bureau, Tanana Chiefs Conference, and the Alaska Public Lands Information Center – these three organizations work together to educate residents and visitors about the history of Fairbanks.
Hiking
Get outside and enjoy the natural beauty that Alaska has to offer by going for a hike. See below for more details on hikes!
Dog sledding
This is something I'm going to do on my next trip and it's a bucket list item for me. Get a real feel for the Alaskan lifestyle by learning about dog sledding, its history, and how to be a musher. Some places let you take the dogs out for a day trip or even an overnight camping trip. Definitely research what exactly you want to do, but here are a few options to start: Black Spruce Dog Sledding, Sirius Sled Dogs, Paws For Adventure.
Take a sight-seeing excursion of Fairbanks by ground or air with the Northern Alaska Tour Company!
The hot springs are a must visit when you go to Fairbanks. Relax in the hot springs or grab a drink at the Ice Bar.
Note: You must be 18+ to swim in the natural hot springs.
Take a boat tour to see and discover the history of Interior Alaska.
Note: This is only available May – September.
Sledding
There are a few dedicated sledding hills you can enjoy, one at University of Alaska Fairbanks and another at Birch Hill Ski & Snowboard Area by Creamer's Field.
Discover the history of aviation in Alaska at the Pioneer Air Museum.
Choose from a variety of different guided ATV tours near Denali National Park. A great and fun way to experience the wilderness of Alaska.
Located 15 miles SE of Fairbanks, Santa Claus House is a popular tourist destination.
Hiking in Fairbanks
Home to North America's tallest peak at 20,310′, Denali National Park spans across 6 million acres of pure Alaskan wilderness. The park is a great place for wildlife viewing as it's home to grizzly bears, wolves, and moose!
This beautiful hike is about 40 minutes outside of Fairbanks on the way to Chena Hot Springs. The entire hike will take you all the way to the hot springs (8.3 miles one way). Just make sure you're up for the hike back or have a car at the hot springs to drive you back!
These walking/hiking trails wind through a 75 acre forest with a variety of wildlife in the sanctuary.
Great for bird watching and wildlife viewing. Originally a dairy farm, the grain and fields provided the optimal habitat for waterfowl. The Alaska Department of Fish and Game manages the 2,000+ acre refuge and offers a network of nature trails and viewing platforms and towers.
Related Posts:
Sign Up to the Newsletter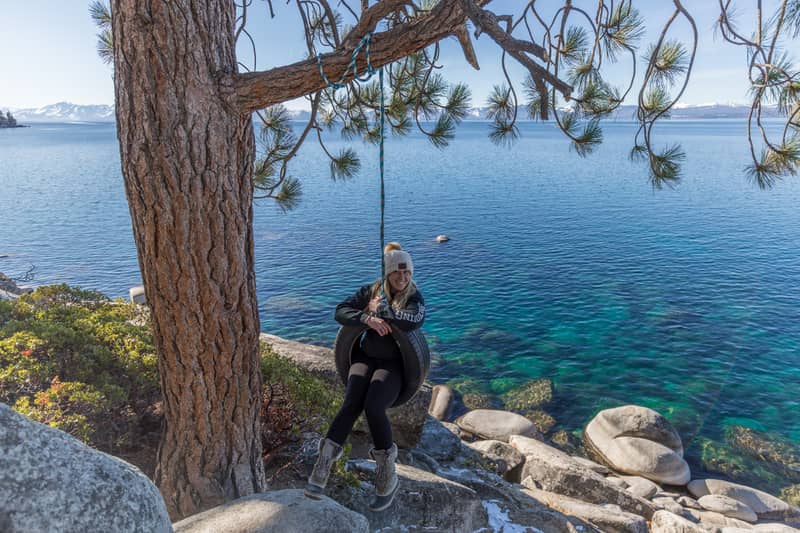 Subscribe to receive the latest content and new travel guides!